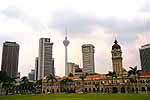 From the 18th, 19th centuries old buildings to the world famous morden architecture every corner of the skyline. The world class orchestra (Malayian Philharmonic Orchestra), and the world's best Orchestra performe in KL, performing arts groups, the dramas...and the Beijing Opera in ChinaTown.
Explore your gay Life here, maximumly................
the real spirit of the capital city.........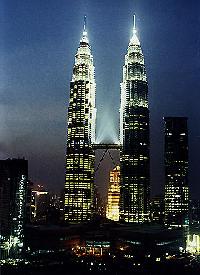 After the Hard Rock Cafe's Happy Hours, it's just the start of your life in one of the South East Asian most dynamic city.
2.1 million (KlangValley). 75% of the population are come from out station (every corner of Malaysia and the world.) English is widely used here.
Here is a place of shopping adventures, and fantasies from the pasar malam, ChinaTown, to the Star Hill...... and the ancient Eypt's style Pyramid mall, and the castle type of mega mall. Where located the largest shopping complex in Asia Pasific region.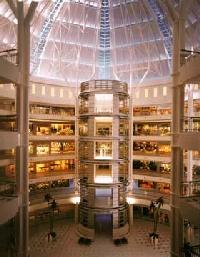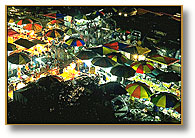 -------------------------------------------------------------------------------------
Top ten Crazy reasons why KL (by D. Tan)
1.shopping center open till late at nite
2.nice food (mamak( till late at nite
3.got lots if cute gay guy
4.we have the best shopping center in south east asia
5.ppls in kl r nice and friendly
6.lots of plu always wanna have sex
7.good foood
8.nice city to travel around
9.lots of nice branded and cheap stuff here compare to oversea
one more reason...
discover it yourself......
--------------------------------------------------------------------------------
[back]