about the land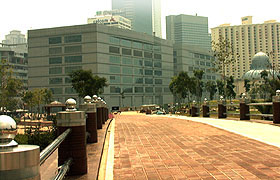 Malaysia is a tropical wonder waiting to be discovered. Situated at seven degrees north of the Equator on the world map and located in the southeast Asian region, the country is made up of East Malaysia and West Malaysia(on the island of Borneo). In total, they constitute a land area of 329,758sq km. AS shis is strategically placed between the Indian Ocean and the South China Sea, Malaysia is an ideal meeting place for both investors and travellers alike.
Like its multi-facetred attraction and natural treasures, Malaysia is largely acclaimed for ther multi-racial population of approximately 21.3 million. This number is made up of the main racial groups, namely the Malays, Chinese and Indians and the natives in East Malaysia.
Malaysia achieved its Independence on 31st August. 1957, via negotiation by the late Tunku Abdul Rahman, Malaysia's first Prime Minister. Since then, the country has moved far from its mining reputation to set itself as oned of the most progressive countries in the southeast Asian region.
'.... the richest developing country in this planet! soon they will turn it to fully developed nation by early 21th century.'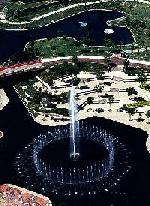 the garden in the city, the city in the garden.
Trivia Knowledge
Malaysia is made up of 13 states and two federal territories.
The richest developing country in the world, she will turn it to fully developed country by the early next century.
The Top five leading in information technology country (the only developing country followed by USA, Europe Union, Japan and Singapore).
World first two intelligent cities, PutraJaya and Cyberjaya in MSC.
Her Government is based on a Parliamentary democracy, with the Prime Minister heading the Cabinet of Ministers.
The 97% new generation of Malaysian are educated(at least 12 years) higher than some developed countries.
English is widely used. Malay (national language), Mandarin, Cantonese, Indian, are among the communities.
Religions are praticed freely in this country.
World class in Transportation
World class in publics facilities (certain major cities)
Fully Master Plant nation
Malaysia has the tallest building in the world, the Kuala Lumpur Twin Towers.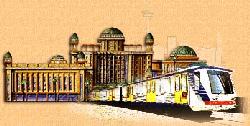 [back]