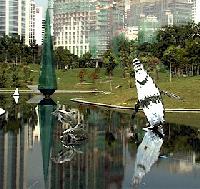 Shopping in the Kuala Lumpur City Centre

The main shopping areas in the city are the Jalan Tuanku Abdul Rahman area, Jalan Petaling/ Jalan Bandar area and Jalan Bukit Bintang.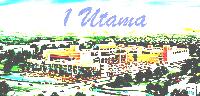 Wherever you go, every corner of the neighbourhoods in KlangValley, there must be at least one mega mall or hypermarket. Or Pasar Malam (night market)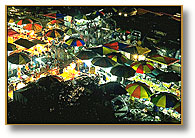 Petaling Street (ChinaTown)
For a different sort of shopping experience, make your way to the street bazaars, the most famous one being "Petaling Street" right in the centre of town. The best part about shopping here ( and most shops outside shopping malls, actrally) is that prices are never really fixed, so you can haggle your way to what you feel is good.
Tips
Tips on haggling: Always start of with the phrase " Cincai Lo!" Never mind what it means, they'll be impressed that you can speak a vernacular language so you must be street smart. If a discount is refused anyway, wear a wounded look, then threaten to buy same item elsewhere and walk away. You'll definitely be called back and at this point, your asking price might be given. If not, begin the whole exercise again.